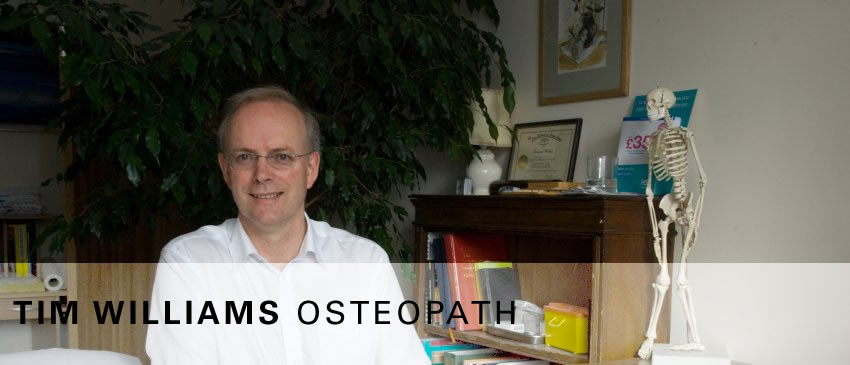 I trained at the British School of Osteopathy, qualifying in 1977. I have worked in Lyme Regis and Bridport since then. I spent ten years up to 2004 teaching at the Osteopathic Centre for Children in London. For the last fourteen years I have specialised in treating patients with CFS/ME using the Perrin Technique. I have also trained with Dr Dietrich Klinghardt in the States and now assist Dr Klinghardt in his teaching in the the UK. Subsequent training has been with Dr Tony Smith in Washington State. Dr Smith developed Craniobiotic therapy and Lymestop.
For any more information please call me on 07930 328152 or email me on tim9williams@hushmail.com
I work at
The Lyme Medical Centre, Uplyme Road, Lyme Regis, DT7 3SL
3 Ridgeway, Bridport, DT6 3ED
Natureworks, 16 Balderton Street, London, W1K 6TN
Covid update: STILL OPEN STILL OPEN Through the third lockdown
I am now open in Lyme Regis and Bridport. I have followed the guidelines from both the government and my professional body as to how to treat patients safely. I wear all the recommended PPE and wipe down all surfaces between patients.
I will talk to each patient prior to the proposed appointment to check that that they have no symptoms, are not shielding or living with someone who is shielding.